Our Facilities &
Services
The right evaluation using the best equipment in a sterile environment performed by diligent staff will help infinitely with accurate diagnosis and treatment. To meet this need, we provide various state-of-the-art facilities such as –Echo Cardiogram (ECG), ECHO, Stress Test, Holter Monitor, Ambulatory Blood Pressure Monitoring, Treadmill Testing, Carotid dopplers and Cath Lab for Angiogram and Angioplasty. Our services cover the entire spectrum of cardiac issues which include angina, heart attacks, heart failure, valve problems, arrhythmia, pacemaker issues etc.

Cardiothoracic CCU services

Electrophysiology

Non-Invasive Cardiology

Cardiac Pacing and Electrophysiology

Invasive Cardiology Procedures

Coronary Angioplasty / Bypass Surgery

Pacemaker Implantation

Mitral/Heart Valve Replacement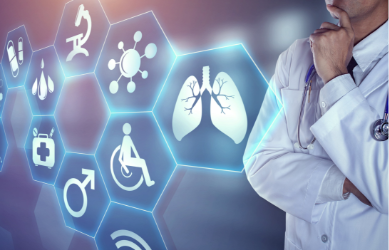 Meet Our Clinic
Equipped with the best equipment and a well-trained team, we offer care for every area of your heart. We review the risk factors, analyse the test results, provide a complete and accurate assessment of your heart and set you on the path to good heart health. Heart disease can build up over time, hence, you can prevent it completely if you find it at an early stage.
As a specialist unit, Cardiac and Thoracic Critical Care Unit (CTCCU) admits patients with a range of cardiac, thoracic and vascular problems – both surgical and medical. There are two kinds of services – one for patients with acute cardiac medical problems (Coronary Care Unit) and another for patients who have undergone surgery (Cardiothoracic Critical Care). CCU Services include myocardial infarction (heart attack), angina (chest pain), left ventricular failure (LVF) and arrhythmias (abnormal heartbeats). Intensive monitoring and care are provided for patients in CCC where the services include coronary artery bypass grafting, aortic or mitral valve replacements/repairs, complex thoracic aortic surgery, thoracic surgery, ventricular assist device implantation.
This identifies heart problems without the use of needles, fluids or other instruments inserted in the body. The techniques used are
Nuclear Cardiology – a non-invasive study of cardio-vascular disorders through various imaging types
Echocardiography – Ultrasound waves create images of the heart and surrounding structures to identify how well the heart pumps blood and scan for infections and abnormalities.
Cardiac electrophysiology – analysis and testing of electrical currents which generate heartbeats
Stress tests – involves exercise closely monitored by the cardiologist
Heart monitors – Also called as Holter Monitor or cardiac event recorder, these tape electrical activity over a set amount of time
CT scans – produce an image of the affected area to examine for heart diseases and atherosclerosis.
An EP study is a test which is performed to assess a heart's electrical system or activity and to diagnose abnormal heartbeats or arrhythmia. This test involves catheters and wire electrodes to measure electrical activity through blood vessels which enter the heart. There are two parts to EP study – Recording heart's electrical signal to assess the electrical function and pacing the heart to instigate abnormal rhythms for observation under controlled conditions. In our controlled environment, induced arrhythmias are handled by trained professionals and up-to-date equipment.
There are several interventional cardiology procedures available with us -
Stenting – a stent is usually placed after angioplasty
Atherectomy – a minimally invasive procedure, offered as an alternative to angioplasty
Embolic Protection – helps to reduce debris from being released into the bloodstream which minimises complications and blockages in smaller vessels
Percutaneous Valve Repair – other names for this procedure include Percutaneous Aortic Valve Replacement (PAVR), Percutaneous Aortic Valve Implantation (PAVI), Transcatheter Aortic Valve Implantation (TAVI) and Transcatheter Aortic Valve Replacement (TAVR).
This procedure replaces the aortic valve through blood vessels instead of open-heart surgery.
These procedures are to open up blocked or narrowed coronary arteries. Angioplasty is minimally invasive and a balloon catheter is used to widen the artery from inside. A stent is placed to keep it open. This is typically used to treat simpler or fewer blockages while a bypass surgery might be recommended for people with the triple-vessel disease, diabetes, if the arteries are blocked in several areas or if the block is present in one of the major arteries. The treatment depends on
Severity and extent of blocks
Symptoms including chest pain or shortness of breath
Heart function
Additional medical conditions such as kidney disease or prior stroke/ heart attack.
This procedure is used to improve blood flow, dissolve potentially dangerous clots and prevent damage to tissues and organs. There are various methods which can be used such as – injection of clot-busting drugs through an IV, inserting a long catheter which delivers drugs to the site of the blockage or using a mechanical device along with the catheter to remove the clot physically or break it up. It is used to treat blood clots in –
Veins or clots in legs, pelvic region, upper extremities
Bypass Grafts
Dialysis Catheters
This process is initiated if the clot is considered to be life-threatening – such as in cases of heart attack, stroke or pulmonary embolism
Surgical implantation of a small electronic device in the chest to regulate slow electrical problems with the heart. Some problems for which pacemaker might be required are –
Bradycardia – the sinus node causes the heart to beat too slowly
Tachy-Brady syndrome – alternating fast and slow heartbeats
Heart Block – delayed or blocked electrical signal
Cardiac Arrest
The procedure is simple and is done under the influence of a local anaesthetic. The patient will soon be able to return to normal activities soon after the implantation.
This procedure is used to replace a poorly working mitral valve with an artificial valve. This will ensure that the blood can flow in and out of the left ventricle without any stress to the heart. There are several conditions which might require this surgery –
Mitral Valve Prolapse – valve leaflets bulge back
Mitral Valve Stenosis – leaflets become thick or stiff and may fuse

The procedure is performed if there are signs and symptoms or if the conditions become worse. The patient will be able to return to normal activities soon after surgery.
Our Clients Say

Ranjith Singh
Software Developer
Some quick example text to build on the card title and make up the bulk of the card's content.

Vijay
CEO
Some quick example text to build on the card title and make up the bulk of the card's content.

Hari
Assistant manager
Some quick example text to build on the card title and make up the bulk of the card's content.

Hari
CEO
Some quick example text to build on the card title and make up the bulk of the card's content.